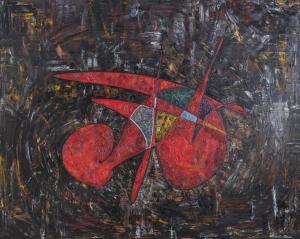 Zainab Bint Muhammad by Gheorghe Virtosu
Marilyn Monroe by Gheorghe Virtosu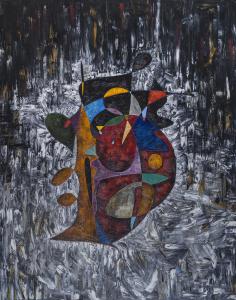 Adam and Eve by Gheorghe Virtosu
8 Masterworks arrived at Virtosu Art Gallery showroom in New York. The works are available for private view only. Venue Four Seasons Hotel New York Downtown.
The truth in the revelation creates an opportunity to shape the colors of paint in an exercise that is not only the experience of art but life."
— Gheorghe Virtosu
NEW YORK, NEW YORK, UNITED STATES, August 29, 2018 /EINPresswire.com/ — It has to be said that this has been another tremendous month at Virtosu Art Gallery with the arrival of some fabulous new oil paintings from abstract art master Gheorghe Virtosu, eight stunning abstract oil paintings. The Masterworks are part of artist 2017 portfolio and will be on display at the gallery private showroom at Four Seasons Hotel New York Downtown.
The titles of the works:
– Elvis Presley
– Marilyn Monroe
– Adam and Eve
– Zainab Bint Muhammad
– Theotokos
– Behind Human Mask
– Travestite
– The Three Bogatyrs
About The Artist
Gheorghe Virtosu 's way of being in the world combines to perfection a straightforward and down-to-earth nature with a mystical and mysterious streak. The contemporary artist passionate nature has always urged him to follow intellectual and deeply spiritual pursuits. From the very beginning, his creation has eluded all canonization, contemporary and classical, since it cannot be labeled as belonging to any of them for definite.
The artist signed representation in 2017. Our gallery successfully placed more than 135 Virtosu's canvases within their new homes with investors and art collectors worldwide. Since his public appearance in 2016, exposing his work to a wider audience, the artist has grown into a highlight of the abstract art realm. Valued by art lovers, investors and art galleries, the artist makes his canvases accessible and provides inspiration for young, upcoming artists. For investors and art collectors, it is the chance to buy artworks that fit their strategies.
About Virtosu Art Gallery
The Art Gallery is a specialist in abstract oil paintings. We put on display contemporary art from talented artists with the best of abstract to bring fresh perspectives to the world of art. We support visual dialogues through our exhibitions and encourage the public to debate and conversation. We welcome over 250,000 visitors each year to our thematic shows. Our artistic programme, being innovative to contemporary art, generates interest globally. Through our exhibitions and events, we bring extraordinary experiences with genuine and strong art.
Alina Livneva
Virtosu Art Gallery
7864087985
email us here
#1 Solo show "Political history"

Source: EIN Presswire